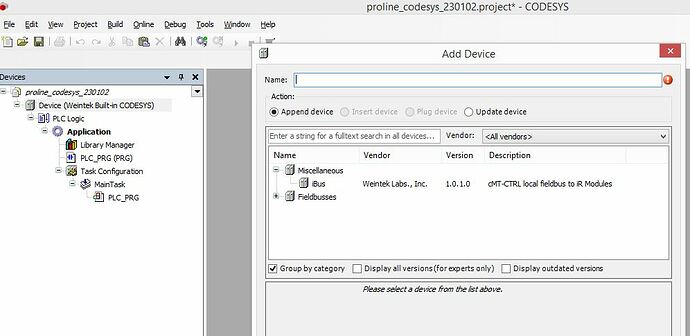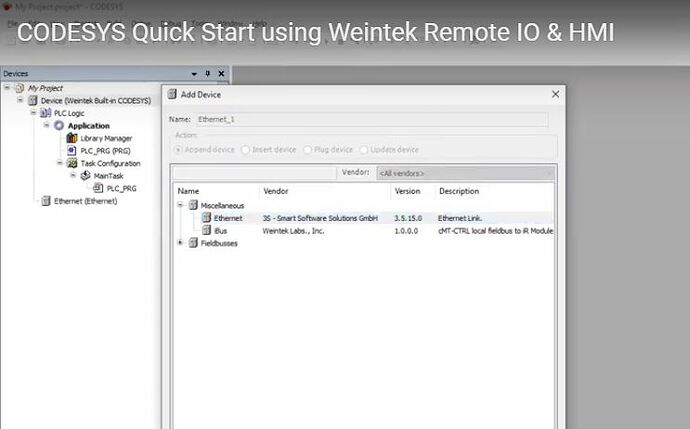 New user to Weintek and Codesys. I used the EasyRemoteIO tool and could see digital and analog inputs reporting live values with StartMonitoring. Exported the .xml file and then went back to the Codesys project.
I was following training video but when came time to "add device", the Ethernet choice is not there. From the Codesys store I thought I downloaded 3.5.10.30 but when I check the "about" box in my laptop it shows 3.5 SP10 Patch 3+.
Is this incorrect?? Most of the individual listed items are 3.5.10.30.