HMI Model: cMT-SVR-102
EasyBuilder Pro Version: 6.08.02.401
Serial Number or supplier: Heitek
Is it possible to data sample a discrete tag? I want to use trigger based sampling for several discrete tags in the PLC. The only option for the channel are registers, not bits. This is for a GE RX3i controller, the only tag types available are AI, AQ and R.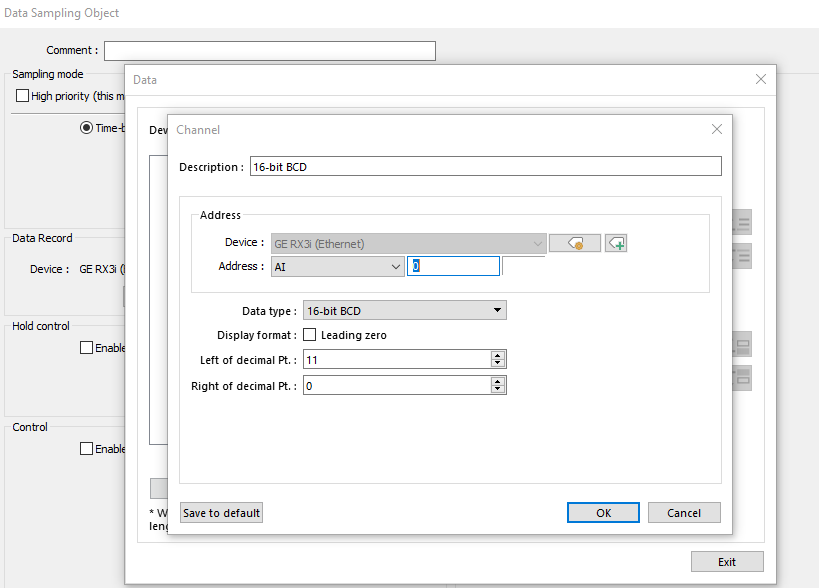 All the points I want to log are discretes in the PLC. They don't need to be alarms and the operation log settings only seem to work when a button is pressed on the Weintek HMI, not when a PLC bit changes.