Hide or remove HMI orange settings button
How can I erase the HMI's setting button?
The orange circle appearing on the upper left corner.
Thanks
Hi @gary14,
There are two ways to hide the HMI System Settings button, the first can be accomplished within the "System Parameter Settings". In the "System" tab, select the "Hide start button" option.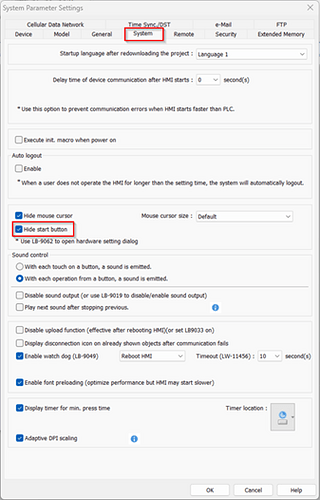 The second option is to flip the appropriate dip switch to the "on" position.
See below for additional dipswitch information:

Dip switches can be found on the back of the HMI. Here's an example: