How do I display an event log in Dashboard?
Hi,
Is there any way to display an event log on Dashboard?
Currently our dashboard does not have a widget that is similar to the "Event (Alarm) Log" within EasyBuilder Pro. However, one simple solution may be to publish the system tag associated with the number of active alarms to your dashboard: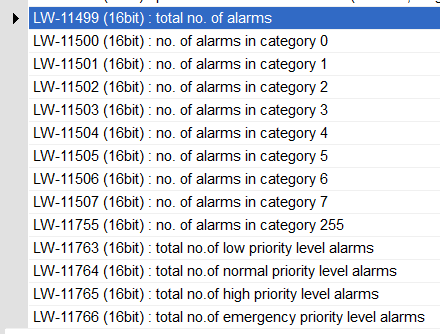 Example: Create a numeric object that displays the total number of active alarms.